| | |
| --- | --- |
| | Interactive |
| | See it in Action |

The Developer's Choice

CONTRACK™ was designed by developers, for developers and for the last twenty years, enhanced to better meet the needs of developers than any other product available.
One Place
Budgets, Contracts, Purchase Orders and even Lender Budgets are integrated with an extremely robust "Real time" accounting system which puts the data you need in one place!

Outstanding Reporting
Since the data is in one place, CONTRACK™ provides a wealth of reporting, right out of the box. CONTRACK™ provides an extensive list of standard reports designed to eliminate redundant entry to external spread sheets.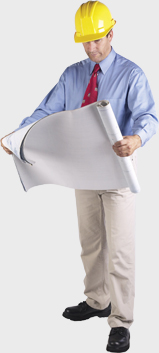 Multiple Companies
Our capability to truly handle multiple companies means that you don't have to exit the program to enter data to a new company. But more than that, our ability to handle transactions between companies is extensive, extremely well controlled and easy to use.

Experience
Advantage Systems has been meeting the project management and accounting needs of Real Estate Developers since 1986.

Ease of use
Entry forms are logically laid out with entry fields that are applicable to your industry. The "Real Time" nature of the product, as opposed to older "Batch" systems means that your people won't have to deal with time consuming and confusing posting routines.

Controls
The CONTRACK™ control environment is exceptional. Preventing overpayments to vendors by tracking commitments and not allowing duplicate invoices are just a couple of examples of how the proper controls can make a difference. Controls exist to manage access to individual companies as well as functions within the system. If you don't want someone seeing or doing something, you can lock them out with CONTRACK™ !


When you need to know... and need to know NOW!

CONTRACK™ is the one system for all your
Project Management and Accounting needs!