Why did you develop such a comprehensive accounting system and not just an add-on module to a more generic system?
We simply couldn't provide the level of functionality and control if we were saddled with someone else's accounting system. The CONTRACK software was designed to place the various types of data that were critical to the developer into a single database. A major element of that data is the "Commitments" placed in the form of Contracts or Purchase Orders. Having this data was not enough. The Payables function, for instance, has to be able to access this data to ensure that invoices are not allowed which exceed a particular commitment. This integration occurs at a very low level within the operations of the Payables function. It cannot be done as a simple add-on. Think about it. It's not just the initial payable record that updates the "Commitment" but the payment of that invoice as well, not to mention what happens if that particular check is voided.
How much does CONTRACK™ cost?

The investment in the CONTRACK software will depend on the functionality and number of users purchased. Fees for installation, implementation and training are billed on a quarter hour basis, based on the billing rate of the person providing the support. Please call today for a quote.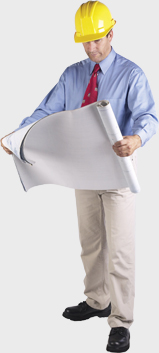 How long will it take to convert my data?
How long it will take to convert your data will depend on three things, the accessibility of the data, the timeliness of the data and management's commitment to the completion of the task. Clients who are able to provide us up to the date information, in a format suitable for import are converted quickly. Additional time will be required if the necessary data cannot be easily extracted from the existing accounting system or if that data is simply not up to date. An implementation meeting will be conducted at the outset of the project to define the tasks involved and assign responsibility for each. It will be management's responsibility to ensure that tasks assigned to client personnel are completed in a timely manner.